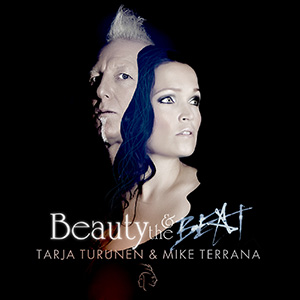 CD 1 :
Concert For Violin & Oboe (Mike)
Blute Nur (Tarja)
Zuneignung – Op. 10, No. 1 (Tarja)
Barber of Seville (Mike)
New World Symphony (Mike)
Song To The Moon (Tarja)
Vilja Lied (Tarja)
O Mio Babbino Caro (Tarja)
Can-can (Mike)
I Feel Pretty (Tarja)
William Tell Overture (Mike)
Mein Herr Marquis (Tarja)
Eine Kleine Nachtmusik (Mike)
CD 2 :
You Take My Breath Away (Tarja)
The Reign (Tarja & Mike)
Witch-hunt (Tarja & Mike)
Led Zeppelin Medley (Tarja & Mike)
Swanheart (Tarja & Mike)
Fly Me To The Moon (Tarja & Mike)
Into The Sun (Tarja & Mike)
I Walk Alone (Tarja & Mike)
Date de sortie : 30 Mai 2014
Label : Earmusic
Description de l'album :
Une sortie live encore originale : il s'agit cette fois d'un concert mêlant morceaux très connus de musique classique, des reprises de morceaux rock (Queen, Led Zeppelin), de Nightwish, et des chansons de la carrière solo de Tarja. La particularité de ce live est qu'il est présenté comme un duo entre Tarja (au chant) et Mike Terrana (à la batterie). Le concert est produit avec un orchestre symphonique.
Acheter « Beauty And The Beat » :  cliquez ici !